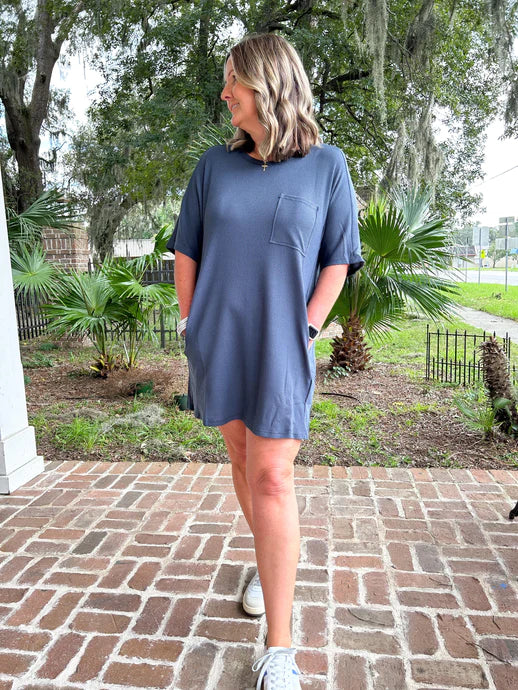 Waffle Knit Mini Dress | Denim
Regular price $0.00 $32.95 Sale
Stay cozy and warm in this waffle knit mini dress! This super comfy outfit gives you the perfect balance between casual and stylish. Dress it up with some heels or go for a more laid back look with some slides - it's the perfect dress for any occasion! Plus, with the added patch pocket, you'll have a place to stash your essentials. So why not get your waffle knit on!
Model Kate Wearing Size Large | Height 5'8 | Bra Size 36 DD | Pant Size 9/11
Our women's clothing boutique is located at 708 Osborne Street Saint Marys, GA.  Our online boutique is open 24/7 and of course we ship & offer in store pickup!  Be sure to follow us on Instagram @southern_saint_boutique to stay up to date on all of our new arrivals!