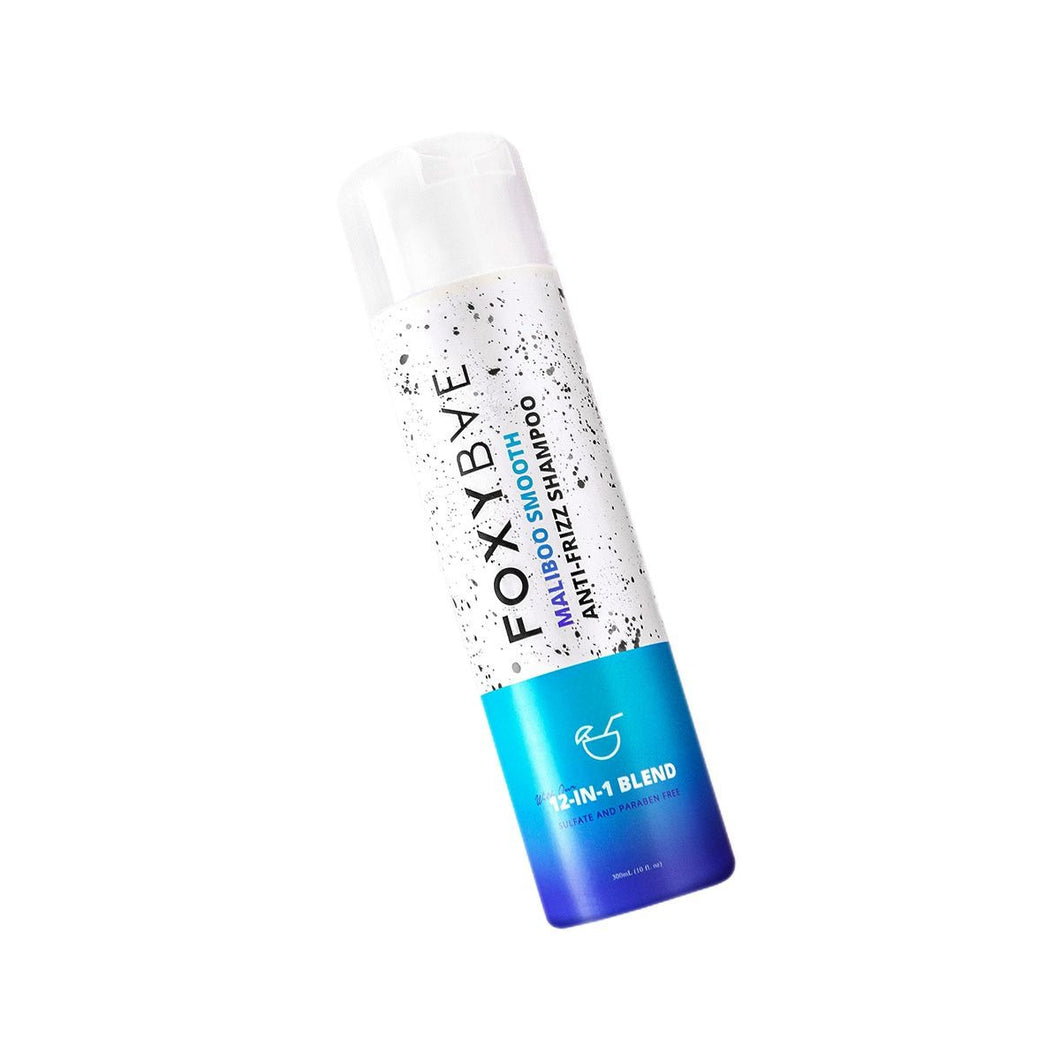 Maliboo Smooth Anit-Frizz Shampoo
Regular price $19.95 Sale
This one is for our thick (hair) chicks looking for a little help to tame that mane. Our Maliboo Smooth Anti-Frizz Shampoo helps cleanse and calm unruly hair. It refines and defrizz-es your hair strand by strand, while also locking in moisture and shine. This shampoo is color-safe and perfect for thicker, harder to manage hair. This shampoo also features our exclusive Proprietary 12-in-1 Blend that contains all the ingredients your hair needs to go from frizz, to the bizz. 
1. Monoi oil adds shine and luster.
2. Shea Butter hydrates and nourishes.
3. Hydrolyzed Oryza Sativa Protein enhances volume.
4. Argan Oil smoothes and controls frizz.
5. Hydrolyzed Baobab Extract repairs dry, damaged hair, and helps stops breakage.
6. Macadamia Oil softens and creates silkiness.
7. Coconut Oil detangles and prevents split ends.
8. Amla Oil for fuller hair with natural body.
9. Tsubaki Oil helps preserve and protect hair color.
10. Pitanga Oil for a healthy scalp.